Resatur GmbH has launched a new product for key handovers under the masunt brand: the masunt key safe 2120 E Code.
The new masunt key safe features a recessed lock unit and very strong housing with a 3-point lock. It is manufactured from high quality 3mm stainless steel. The safe is therefore suitable for the handover of both holiday apartment keys and vehicle keys.
In the case of lettings, car usage and access to commercial properties, it is critical that an electronic key safe is secure and reliable. The masunt key safe facilitates the reliable handover of keys for cars and commercial premises outside of normal opening hours.
The key safe 2120 E Code has three code types. The 8-digit master code is manual and the 4-digit user code is also programmed manually, while innovative online codes can be used to allocate codes remotely.
These online codes have 7 digits and function for a period determined by the landlord. Every code has an individual start time and a validity period of one hour to 21 days.
Key safe made of stainless steel with online code generation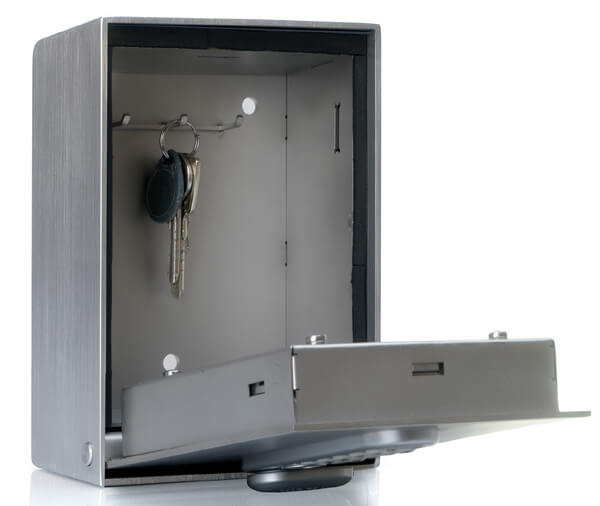 To give an example, it would be possible to generate a key safe code now (in November 2017) which would only be valid on new year's eve; another option would be to create a code for the masunt 2120 E Code which would be valid in the week between Christmas and January 2018.
With its innovative code allocation function and high quality housing, the masunt product provides an answer to all manner of key handover requirements. The safe is designed for use outside commercial buildings and rented accommodation.